Lead, Motivate, Engage:
How to INSPIRE Your Team to Win at Work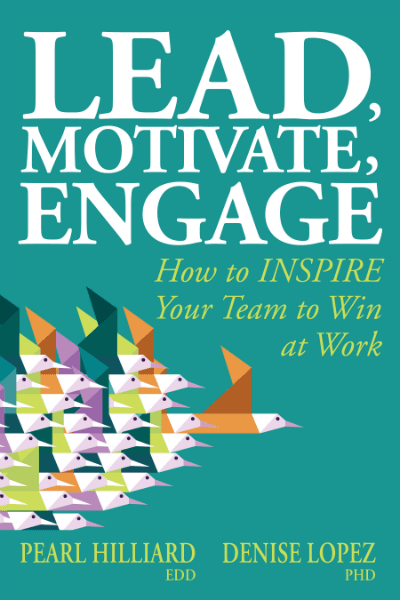 Denise and Pearl have written an absolute gem…combining rigorous theoretical frameworks with practical applications to be an exemplary leader and manager. While the psychological underpinnings of the book are very strong, they do not detract from the simple, day to day tips that can be used by managers to become even more effective starting tomorrow. Would highly recommend it.
Have you ever been promoted into a leadership position and your boss utilized a sink or swim methodology aka "Don't worry, you'll figure it out".
Well if you are nodding your head…I have good news for you! Your prayers have been answered with this comprehensive and easy-to-apply guidebook. You'll finally discover how to motivate individuals in your organization who feel like they are overworked and under paid! …Get ready to see a light at the end of the tunnel!
This book is a timely and practical tool to help managers navigate the complex dynamic of inspiring teams to be engaged and productive in today's workplace.
As a talent development professional, I find the reflective exercises and plethora of resources to be particularly valuable.
This book offers insights, practical tips, and tools that I can use with my team and leaders I consult with to inspire them to help their teams win. I enjoyed the depth of information the book offers as it helps you really understand the concepts and provides real world examples that you can draw from to apply this to your work everyday. I found the self assessments valuable to identify where I am and where I need to focus on to be successful. This is a great read and definitely a book I will continue to pick up and refer to.
What an exceptional read! With Employee Engagement being at a focal point in business, this book delivers all the right tools, theoretical perspectives, and resources to help excel in this space. The recommended strategies and assessments are golden additions to any manager's toolkit. This book speaks to you in everyday language but delivers a very strong message deeply rooted in and supported by years of research. This is an excellent resource I would recommend to any employee and academician.
Both epically practical and grounded in foundational leadership theory, Lead, Motivate, Engage has provided me with key insights to immediately implement into my talent management practices.
Leading, motivating, and engaging employees are some of the most difficult things to accomplish. As a practitioner, it is crucial to have as much knowledge as possible to be able to help clients. Drs. Hilliard and Lopez do an amazing job of providing useful tips and tools that span across the early times of scholarly research to the most recent practitioner tactics. The authors understand that the best way to serve a client is by integrating and translating theories in ways that they can apply them. If you are a manager, leader, or practitioner and looking to improve your toolkit to INSPIRE your team to win – look no further!
Just finished reading Inspire and Engagement by Pearl Hilliard and Denise Lopez.
An excellent read, very well structured and would make an excellent "Go To" Guide for Managers and Team Leaders.
In particular. Chapter 4 (Use Performance Management to Engage Employees) gives great insight into how managers can work with their teams to maximise performance in a positive and open manner.
Although the Take-Aways at the end of the chapter give a concise summary of Performance Management my favourite statements include:
"Employees setting collaborative goals with their managers are nearly 4 times more likely to be engaged than others."
"Only 2% of Managers provide ongoing feedback (an amazing statistic)."
"Coaching is an approach not an event that needs to be scheduled."
I expect to use this book as an excellent reference tool on how to lead, motivate and engage Team Members
This book is an engaging read with practical tips and tools.
While often business and leadership books are a dry, tedious read, this book continued to engage me throughout and provided insightful, practical advice and tools to foster employee engagement. For anyone who works within teams, whether at the helm or not, it promotes self-awareness and a valuable perspective to effectively lead and contribute. In a world where attracting and retaining good talent is increasingly difficult, these skills can make the difference in creating a productive, positive work environment and sustainable, successful business.
Highly recommend!
This book is a valuable resource if you want to learn how to engage your employees and how to be an effective team leader.
I like the combination of important older studies as well as very recent research (which includes a focus on millennials). Each chapter contains reflections, case studies and real-word ideas you can put into practice right away. The tools (surveys, checklists, questionnaires, etc.) are especially useful.
This is a must-have guide for any manager who wants to lead a vibrant and successful team.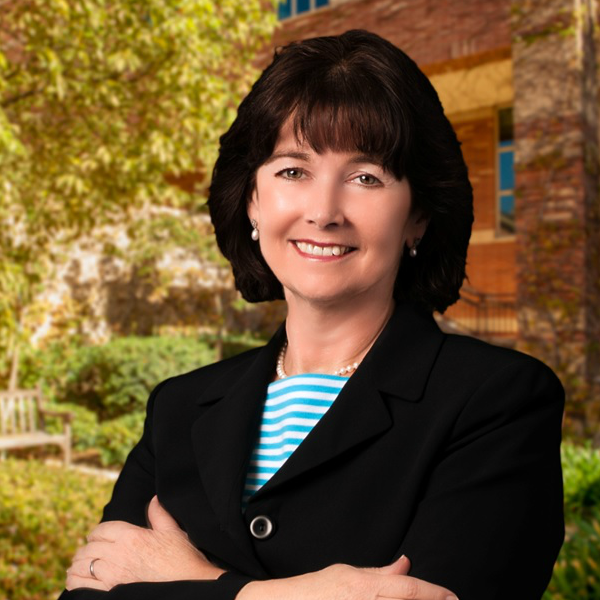 Dr. Pearl Hilliard is the founder of Hilliard Performance Solutions and has over twenty years of experience in consulting, coaching, learning, leadership development, integrated talent management and organizational improvement. She is passionate about employee engagement, remembering how she felt at those jobs when she wasn't engaged versus how she felt in those positions when she was driven! She is living proof that engagement makes a huge difference to all aspects of life.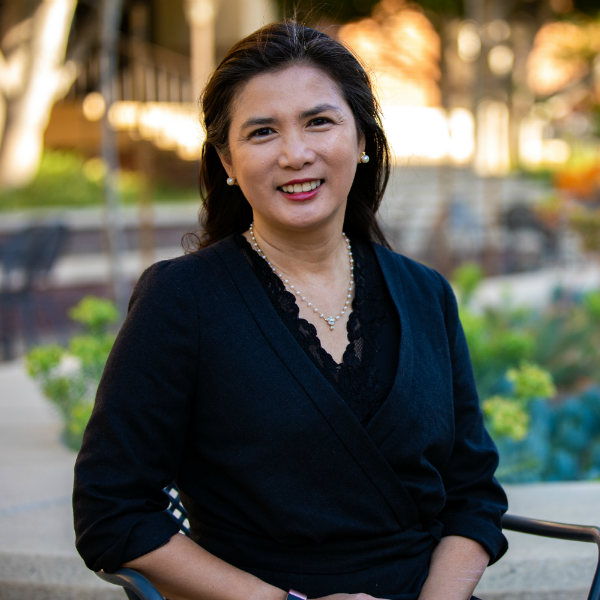 Patricia "Denise" Lopez is Professor of Organizational Psychology at Alliant International University where she teaches and conducts research in leadership, work motivation and productivity, team effectiveness, and organizational change management. Denise considers it her mission to develop great leaders and build workplaces to which people can bring their best and most enthusiastic selves. Over the last 25 years, she has taught, trained, coached and consulted with diverse managers, teams and organizations in the United States and Asia-Pacific.